Cherish Family Time :-)
Family time would be very priceless. Because we just can't be together everytime. Sejak kakak gue kuliah di Ilmu Ekonomi UGM, gue berasa anak tunggal nih, huh. My sister went to Jakarta two days a go and so that we always cherish every second we could be together. And, today, we went to Epicentrum Walk. My sister and my mum went there before me and my dad. We took a quick dinner at Kafe Betawi, such a delicious Buntut Soup & Iga Bakar there.
After that we watch Burlesque film. Actually dad doesn't like to go to the movie. He prefer sleep than go to cinema. But after watch this film, he said this: "Kak, Dek, your mom knows me so well," HAHA! The cast is Christina Aguilera and Cher. Yes you can predict there were girls with sexy outfit. Yahaa!
So here are some photos!
Here's dad with his lovely blackberry. Hmmh.
So here's my super mom and super sister. Mom Endang and sister Nisa :*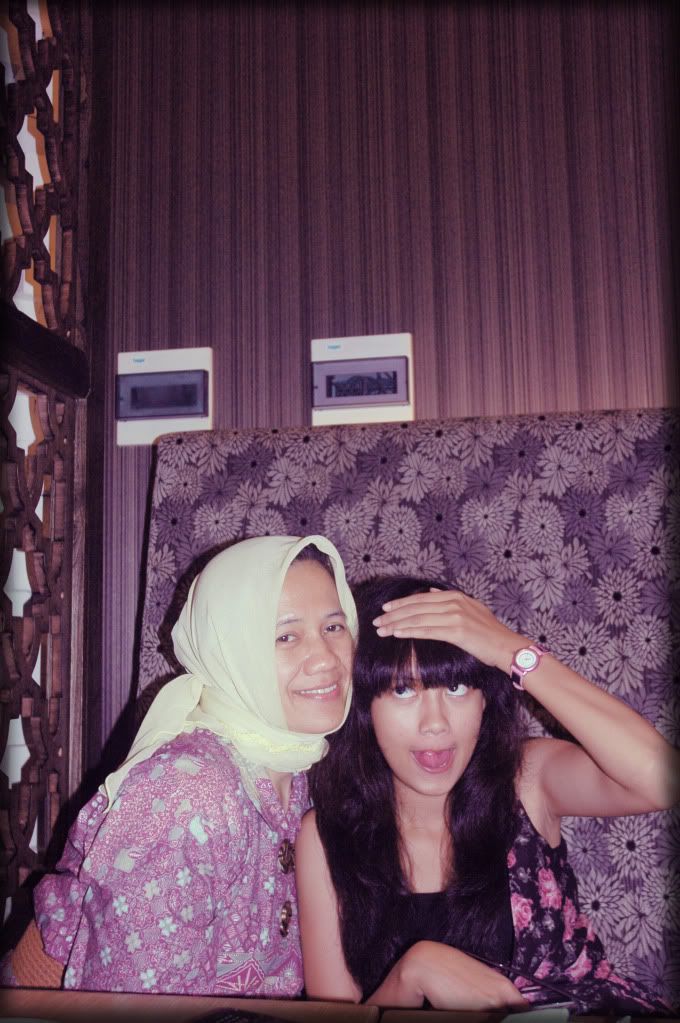 So this is me, fat fat girl x_x
In front of the Epicentrum Walk, after watching Burlesque on XXI. Lampunya keren ya hahay.
This is a mural in front of the building, tapi ya yang bikin bingung, mural-nya cuman setembok ini doang. -_-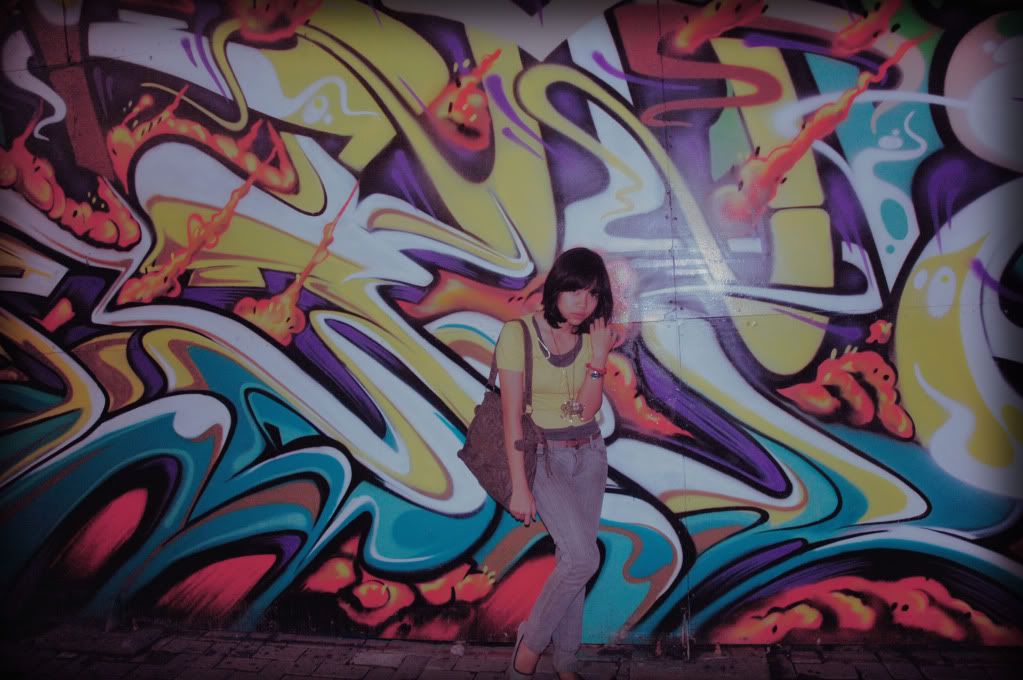 Oh iya, bicara tentang film-nya, film ini berdurasi 2 jam. Kerasa lama banget, mungkin karena alurnya yang udah bisa ditebak. Bercerita tentang seorang cewek yang mau banget jadi penari di sebuah club. Awalnya dia diremehkan dan nggak ada yang percaya sama kemampuan dia. Club itu adalah club yang terkenal, namun sayangnya memiliki tunggakan yang mengerikan. Club itu nyaris bangkrut dan dibeli seorang pengusaha. Endingnya? Tentu saja cewek tadi menjadi penyelamat club, dan akhirnya club tidak jadi dibeli pengusaha tersebut.
The main cast of Burlesque is Cher and Christina Aguilera. You all know both quality of voice. They sang really great and Christina dance very cool. Yang aneh ya, mukanya Christina entah kenapa berubah-berubah. Kadang mirip Ashley Tisdale, kadang mirip Ke$ha, haha gak ngerti juga deh. Tapi ada satu scene si Ali (Christina Aguilera) make wig ala Marilyn Monroe + lipstik merah darah. Itu sih Christina banget. Well over all it's an entertaining movie.
I found these two posters. Yang dipasang di bioskop sih yang pertama. Somehow I like the second one. Lebih menggambarkan film-nya kayak gimana :D
Enjoy every second of you life.
xoxo,


Nadski.